Most of us love to show off, don't we? Whether it's our new car, our new dress, or those amazing Louboutin heels we got for Christmas. But nothing comes close to us showing off our interior design ideas in our home.
Interior design trends come and go, but taking pride in your house and turning it into a luxury home – especially if it's a new home is one of the best feelings.
Making your house a bit more luxurious can be as simple as getting some fresh flowers and making them a focal point in your living room. At the other end of the scale, it can mean a major remodelling and fitting of a top of the range kitchen or bathroom.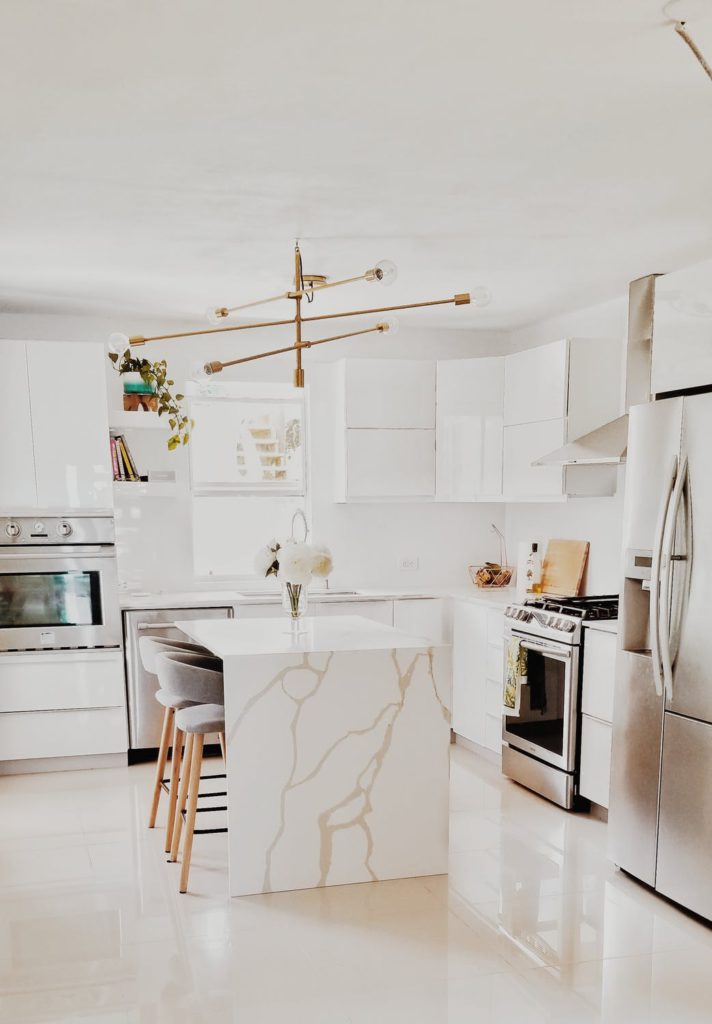 Of course, we all have different ideas of what luxury is. For some it's gold taps in the shape of swans in the bathroom, along with marble sink surrounds and tiled floors. For others, it is creating a little haven of space with great lighting and minimal decor as an office or bedroom.
Having that "touch" that allows you to create incredible interiors using the right colours and textures is a gift. Interior designers can command top money for their creations and can make even the most unexciting interiors feel luxurious.
A good interior designer can show you how to add luxury to your home and how to make your home look super elegant on a budget. They will have hundreds of ideas to make your house look nice and even show you how to make your house look expensive from the outside.
Bringing a touch of luxury on a budget can be a very satisfying project to get into. Creating a luxurious home can be very therapeutic.
In these days of Zoom meetings, nobody wants to work from a drab and dingy office space – let alone let people see it in the background of your calls. Nothing feels better than getting a Zoom complement on your kitchen designs.
We have all discovered that the environment you live in is very important when you are forced to be there 24/7. The pandemic has made many of us reassess our surroundings and decide to get stuck into making changes we wouldn't have even considered a few years ago.
Luxury home builders Melbourne to Sydney and beyond, all agree that a modern luxury kitchen design with an island bench and all the gadgets and storage gimmicks is the number one requirement for most people looking to add some image-conscious panache to their homes. This can be seen throughout display homes Melbourne to Sydney and beyond.
Top luxury kitchen items include large double fronted fridge freezer units with water chillers and auto defrost. A double oven setup is also something that modern kitchens tend to have as standard.
With climate change, global warming, and other environmental considerations it is also worth looking at air conditioning and heating systems – commonly known as HVAC. These may not seem a luxury item until you are sweltering in 40° heat – then they take on a new meaning.
These systems usually work with an air heat exchanger to convert hot air to cool and use a system of compressed air and evaporation to create the effect of having refrigerated air dryers in your home.
Bathrooms are another area where you can create luxury from very little. For example, a toilet is a toilet – the only difference between an expensive one and a cheap one is probably the seat. You can create the illusion of luxury by buying a cheaper toilet and cistern system – but fitting a relatively expensive soft-close toilet seat.
For the bath, rather than a modern fibreglass or polypropylene one, it is possible to buy an old ceramic bath and have it re-enamelled and fitted with top of the range taps – again, a way of creating a luxury feel without a luxury price.
Good, tasteful decoration throughout the house is another way of conveying luxury on a budget. With carefully considered lighting and the use of different shades and textures, like matt and satin finishes, it is possible to recreate classic interior design tweaks at a fraction of the price an interior designer or decorator would charge.
Without a doubt, though, one of the most spectacular ways of creating a luxury home is to concentrate on the outside appearance of your house and the garden.
Having a well-manicured lawn and borders filled with well-kept and colour-coordinated flowers and shrubs will create an impression of timeless finesse.
Having water features with running water and rockeries with plants also creates an impression of opulence. Keeping fish like Koi carp and installing good garden furniture, with a high-quality barbecue and pizza oven, will convey free-time to spare and a sense of enjoyment.
The ultimate lavish accessory is, of course, a swimming pool. Nothing says luxury like a large in-ground swimming pool with well-appointed surroundings. Putting in a bar and maybe an area for table tennis or snooker or billiards is another way of giving your house some sumptuosity.
Getting a working security system (or even a fake one) is another way of creating the impression that you have something worth guarding. Fake CCTV cameras not only enhance your security presence but create an air of exclusivity.
Once you have fitted out your house with all of these enhancements, you need to make sure that you will look after them.
One of the biggest problems any house has is that of a rodent infestation. Rats and mice can play havoc with the infrastructure of a house by chewing wiring and pipework which is difficult to access and repair.
Keeping rodents at bay is one of the most important but neglected aspects of keeping your house in a luxury state.
Rat pest control is vital if your house is in a rural area and you have horses or other livestock and a feed supply. Animal feed is a huge attractor to hungry rats and mice, amongst other mammals and birds.
It may not be the most glamorous aspect of running a luxury home, but keeping rodents and other pests inhibited is as much a consideration as the bath taps and kitchen accessories.