Anyone who's been in business for a while will know the scenario.

Some customers and clients become firm favourites – friends, even – while others are the people you avoid taking calls from – swipe left.
An astute business person will usually have a sixth sense about someone they do business with regularly.
This is where a good range of soft skills come in handy.
The ability to work well with unique personalities is a vital part of your entrepreneurial make-up.
It's a fact of life though, that those we think of as "hard work" because they don't respond well, or those who are demanding or pushy don't get put on "the holiday card mailing list."
As we nurture our relationships with those we swipe business right with, we learn about their lives; their relationships, their children, their likes and dislikes, their hobbies, and their interests.
Apart from keeping us on our toes and widening our social circle, such a business relationship helps us find common ground with those clients who we see as great ongoing customers for our goods and services.
It's a natural progression, within business circles, to want to cement any good rapport you have with a wonderful client you get on with.
A standard way of doing this is taking the client, and often, their wives or husbands, to lunch or dinner, maybe taking in a show, art exhibition, or inviting them to a cricket or AFL match.
As the relationship progresses, though, you will find people mentioning birthdays, anniversaries, bar mitzvahs, and other significant moments in their lives.
You might also go on business trips, possibly abroad to other countries, and it's in these circumstances that you might look at taking gift with you for your colleague or host or their family.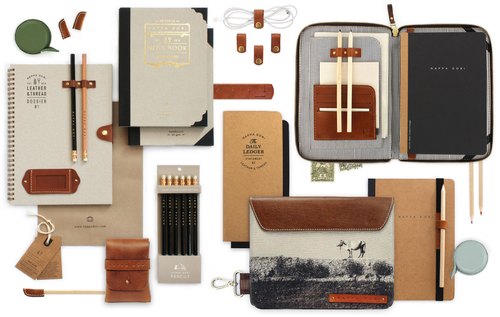 If you've done your homework, you will know quite a bit about your client by this stage. If they are a woman, they may have a favourite perfume, or shoe or dress designer that you could buy something from, to present to them.
If a man, they may play golf, or fish, or smoke cigars as a hobby outside of work. Buying golf or fishing accessories Is fairly straightforward – but where would you start with buying the best quality cigar box?
Collecting and smoking cigars is a very personal thing, and it's very difficult for somebody who doesn't know a great deal about cigar brands to know their Julietta Reserva Real from their San Cristobal. If your client is a cigar aficionado, you won't go far wrong with Cuban cigars.
Of course, these days, there is a wealth of knowledge on the internet about bodied cigars, sun grown tobaccos, and most sites that deal with good cigars usually have a cigar 101 page with tasting notes and explain the importance of things like a ring gauge, wrappers and strength.
You can then decide whether you want Havana, Nicaragua or Dominican Republic – even Connecticut Broadleaf, with the click of a mouse. If you decide to buy cigars online now, you can find sites selling everything from Alec Brady Black to Gloria Cubana, along with other premium cigars like the Olivea Serie or Cohiba.
You will also find an enormous range of cigar accessories. A specialised cigar box, cigar lighters or cigar humidor will always go down well with any cigar lover – and your client can never have enough cigar cutters on hand for those Saint Luis Rey cigar samplers.
Aside from cigar-smoking, one of the most popular hobbies to emerge during the pandemic is that of billiards.
People found that with lots of time on their hands, in a family environment, it was the perfect stress buster with just the right degree of skill and hand-eye coordination, along with some maths practice and the chance to chat between frames.
Families who had become used to flopping down in front of the TV or on their computers have found that they love the social aspects of playing in their very own billiard hall.
Sales of billiard tables have rocketed over the past 18-months with quality pool tables and billiard tables becoming sought after.
Billiard cues and snooker cues, along with cue racks and cue cases for them, might be another idea for a gift of something a little different from the norm.
Billiard accessories online make it easy to find things like pool table covers, pool and billiards supplies as well as snooker accessories.
Cool pool table accessories needn't be too expensive either. By comparing pool table accessories online, it is possible to find a wide range of reasonably priced snooker and pool and billiard equipment.
If you find that you're in a situation where you don't necessarily know what your client or customer does in their spare time, and don't really have a clue what to buy them as a gift, you'll find plenty of promotional products online.
Corporate merchandising is a growth area, and with lots of competition out there for Australian business, there are some very attractive deals and offers. Some companies will handle all of your promotional needs from a strategy to final delivery.
Custom promotional products for businesses embrace everything from business card holders to corporate gifts like golf umbrellas, mugs, and pens.
These kinds of items always go down well with staff, with desk accessories, polo shirts, and tote bags becoming hugely popular promotional items.
Eco-friendly drink bottles and bottled water cooler bags are on trend right now as people become more aware of waste and single-use plastics when looking for promotional merchandise.
Gift sets and travel or experience day vouchers are always a good bet too, with everything from health spa or massage days, to skydiving and car race track experiences.
Whatever your budget and client's interests, there will always be a unique promotional product you can use to firm up your business relationship, bring a smile to their face, and create some brand loyalty at the same time.