Every year we discover new trends that are changing the interior design world. Whether it includes
unique wire furniture
, a bold colour or a fantastic piece of art; interior design can be encouraging to all of us. Year by year, we are inspired by the past and find new, unique ways of modernising it. This can be through colour, furniture or structure. Interior design is a process that provides its customers with a set of aesthetically pleasing and efficient solutions for better use of space. The goal of interior design is to inevitably improve the user experience by better managing the space available. As the world is radically changing day by day, popular styles and themes of design change rapidly. Not only does this make our lifestyle more modern, but also more stylish too. This extends to the property market, with
property investment strategies now including design
.
In today's society, it's all about materials with a sustainable focus. In both interiors and exteriors, trends surrounding the use of natural wood and recycled textiles is expected to take rise. Undyed yarn, plush soft fabrics and warm earthy ceramic homewares are also set to be trending. With increased awareness around how valuable our natural resources are, we live in a time where consumers tend to prioritise brands that are taking greater responsibility and that are conscious of the environment.
Companies adopting socially and environmentally responsible practices are seeing greater success. For the interior design world, this means we have an opportunity to contribute to an overall happier planet by considering the people who make the products and the environment. This is not limited to interior decor items, as unique eco outdoor furniture has been highly sought after. A predicted trend for 2021 would include sustainable modern design where new bioplastics, reused materials, and low impact pieces on the environment will be in demand. Designers will likely be creating pieces with new and unusual materials.
Another trend we will see involves natural elements incorporated in indoor living spaces. Natural and organic materials can create a sense of peace and mindfulness in the home. Nature can improve our mental health and overall sense of happiness. Following a year of being stuck at home due to lockdowns and self-isolation, homeowners are expected to incorporate a bit of the outdoors into their homes.
Alongside nature, sustainability, and wellness; mindfulness is emerging as a clear trend for 2021. The aim is to make our homes a refuge from the stressors of the outside world. Comfortable furniture, floor cushions, lots of indoor plants, the use of natural materials, and a palette of neutral tones and whites will achieve this. Pantone has already named the colours for next year and they include colours taken straight from nature. Earthy tones will remain a huge trend for the foreseeable future. These tones are inclusive of orange, pink and various shades of blue and green in both warm and cool tones. Ideally, these colours are used to keep the modern look but with a fresh twist.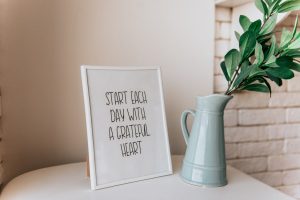 Next year we can expect to see luxury minimal design in all of the interior design magazines. Minimal spaces are becoming more desirable for decor enthusiasts. Spaces with fewer pieces of furniture and accessories increase luxury, especially those made by hand and with organic materials. Modern minimalism is simply a movement that focuses on cutting out as much clutter as possible, in turn, reducing everything to a design that focuses on functionality. This style is sleek and elegant and incorporates the idea of 'less is more'. Traditionally the design principles feature a muted colour palette and the incorporation of texture through using a variety of materials such as timber, glass, pottery or canvas. Minimalistic design started in the 20th-century as a reaction to traditional and overly styled details.
Some other trends that are predicted for 2021 include the use of darker blue colours and lighter woods inspired by Scandinavian design. Grey is predicted as the colour of the year, while a modern rustic influence is expected through line art, the incorporation of natural elements, and sustainable pieces.
Covid-19 has dramatically changed the way that we live. Currently, it is already having a huge influence on the way we design and decorate our homes. "Interior design trends don't evolve in a bubble, they are a direct response to world events and 2020 is as they say, unpredicted," says interior design and founder of Sisällä, Lauren Li. She predicts that we will be seeing some immediate reactions to the pandemic in the way we decorate our homes. For example, arts and crafts may feature in homes, as we have been forced to complete DIY projects to keep busy during lockdown. Another prediction is that we will embrace the imperfections of authentic natural materials, and we will do what we can to replicate organic materials. During the pandemic, we feel less inclined to buy things like clothes or makeup. In saying this, we are investing in more home luxuries. We are spending more time than ever in our homes and want to do what we can to make it as pleasant of an experience as possible. The smallest of changes can uplift and brighten our days. Purchasing locally is also believed to become the norm, as shipping causes huge delays from overseas suppliers due to the pandemic. We are looking to local designers for custom pieces to help out the community and support other Australians.
The future of interior design will reflect the reality of a world that has been forever impacted by the coronavirus. A great interior stylist recognises this and will keep up with the trends. Interior designers will start to embrace a new way of living that includes spending more time at home. The focus should be to create a calm escape from the outside world. Living spaces greatly influence both our mental and physical health, as well as our emotional state of mind, especially under the current circumstances. It is encouraged to find a piece that inspires you every time you look at it. This could be a wire work sculpture, a painting or even something as simple as a patterned cushion.
These trends might also help you sell or rent in 2021, as the property market returns to some sort of ' COVID normal'. While property management services and auctions are operating remotely mostly, this will soon change. Buyers and renters will once again be able to physically inspect a property and will want to see these new trends incorporated.